Welcome to Omni Running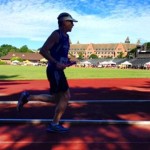 Thank you for popping over from "I'm a runner and so can you." I have moved to this self-hosted site and I'm still learning the ropes.
Sorry about the sudden change over and re-direct. I mentioned my new project a few times, but wasn't sure when it was going to be ready. I'm still working on it!
This new adventure will be a little different, but much the same.
Omni Running will feature blog posts written by me and the occasional guest blogger on topics of interest to all runners.
With "I'm a runner and so can you," I encouraged people to take up running and new runners to stick with it. Omni Running will continue to offer advice, encouragement, good stories and the occasional rant. I hope to offer additional information such as shoe reviews and a greater variety of product reviews.
If you just found me, check out my About page and be sure to "sign up for the run!"
Why the change?
I do a lot of thinking while I'm running. While running I came up with a few product ideas that I just had to share with you. I found that trying to write a blog worth reading and managing a web site was just too much. I need to find time to run! Now everything is in one place.
I hope you "sign up for the run," and enjoy the journey!
Run well my friends,
Andy