Welcome to Omni Running!
Omni Running is all about "Running for the fun of it." I write about my running adventures and races and offer advice to help you start running or become a better runner.
Join the Run to get new posts delivered to your inbox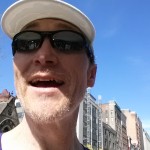 Posts to your inbox are in newsletter form and include links to related stories, blog posts and race information.
On the "About" page you can read more about  me and Omni Running.
Omni Running Shop features my innovative race medal display frames and My First 5K medal.
If you have a medal that you are particularly proud of, we can
create a frame for you.
Many people frame the medal from their first race, first marathon or their Boston Qualifier race. We can frame just about any medal.
Our My First 5K Medal is for anyone running their first 5K. Many 5Ks provide medals to the top finishers, but nothing for first time 5k runners.
If you are running your first 5K or you know someone who is, now they can receive a special medal at the end of their First 5K.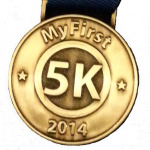 We also partner with race directors who offer the My First 5K Medal to new runners as a great fund-raiser. 
Run well my friend, and thanks for joining the run!
Andy